페이지 정보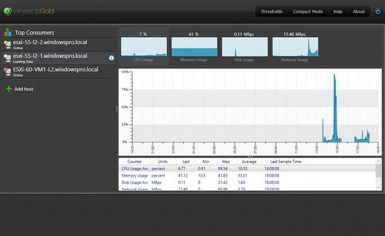 Free Virtual Machine Manager
본문
Need a tool to manage your virtual environment?

 

Enterprises large and small have turned to virtual machines (VMs) to ensure better utilization of existing servers and hardware. Virtualization offers better disaster recovery and business continuity. The widespread adoption of virtualization quickly led to features that provide easy integration with existing environments with minimal disruption.

The easy-to-add nature of virtual machines, however, often results indiscriminate VM sprawl in which machines spun up for testing, for instance, remain active long after the are needed. Because of this, some systems admins can end up with little or no visibility to the mapping of physical servers to virtual machines.

Having virtual infrastructure management capabilities (such as discovery and inventory of virtual machines and resource utilization monitoring) is essential to maintain security, and simplify troubleshooting and routine maintenance.